Written by Lucie Scull 
December is always a stressful month and this year is no exception. We understand that sometimes the easiest and stress free option when planning Christmas, isn't always the most sustainable or eco-friendly. So we have complied our top ten tips for making this Christmas better for the environment. 
1. Recyclable wrapping paper
Traditional wrapping paper often can't be recycled and ends up filling up landfills. We recommend brown paper that you can decorate yourself or fabric wrapping. Check out HappyWrap.co.uk for some beautiful reusable wrapping!
2. Shop locally


Shopping locally is particularly more important as Covid is damaging the high street due to closure and lockdowns. As we ease into the new Tier systems, where possible, try and support you local high street and small businesses. Often you can find personal, unique gifts that are handmade. If going out isn't an option, Amazon have a handmade section and Etsy are fully of Small Businesses. 
3. Plantable Christmas Cards


Similarly to wrapping paper, Christmas cards are often thrown away because they cannot be recycled. Plantable Christmas cards are a whole new idea! Woven into the recyclable cards are seeds, so when you are finished with the card you can plant it and a new plant will grow.  Multi-tasking as both a card and small gift! We love GreenPlanetPaper's cute card selection, all filled with seeds!
 
4. Rent-A-Tree


Christmas trees are a staple each year. The artificial trees are typically made out of plastic and real trees are often thrown away or left to rot. Rent-A-Tree is a new idea, the idea is, you get the tree for the Christmas period and then it gets collected and replanted. An amazing way to stop the waste! Check out LoveAChristmasTree.co.uk for more information on how it works.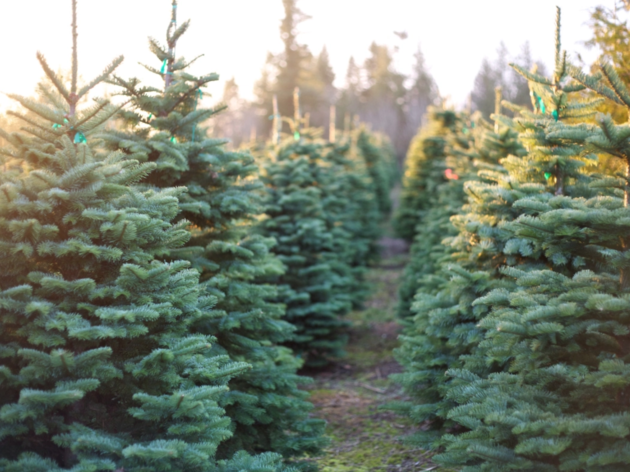 5. LED Christmas lights


By making sure all Christmas lights are LED, ensures you use 75% less energy than the standard lights and they last up to 25% longer. If every household swapped from incandescent lights to LED, it could save more than £11m and 29,000 tonnes of CO2 during the 12 days of Christmas!! 


6. Make your own decorations


As a lot of our 'normal' festive plans can't happen this year, it's a perfect time to get crafty! Try making you Christmas Wreath this year by collecting foliage frim outside, not only will it smell amazing but be sustainable too! Or try a 'Make your own wreath kit' off Etsy! 



7. Try Meat-Free or buy from your local butchers


It's no secret that agriculture has been slammed for it's impact on the environment, however going meat free isn't essential for a more sustainable Christmas. By shopping at your local butcher, you know where the animal has been reared, plus you cut emissions due to the lack of travel of the animal!


8. Re-useable Crackers


Not only are Christmas Crackers typically made with a plastic film but the toy inside is always plastic made and often forgotten about by the end of the day. By using either recyclable crackers or re-useable ones you save so much landfill! We love these ones by PeaceWithTheWild!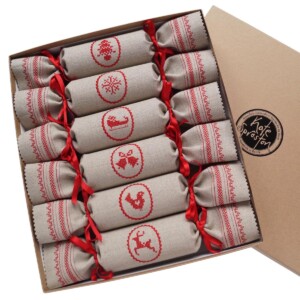 9. Reusable Advent Calendar


Similarly to the Crackers, Advent Calendars add so much to the landfill at the end of Christmas. Re-useable Calendars not only reduce the plastic waste but also mean you can add a personal touch to each small gift! You can either make your own Advent or buy them online. One of our favourite is by BakerRoss, it's a wooden tree that you an decorate yourself! 
10. Give excess food to Food Banks or Homeless Shelters


Last but not least, our tenth tip for making Christmas more sustainable is to reduce the waste of excess food! We know what it's like, everyone gifts sharing boxes of biscuits or tins of Quality streets but there is only so much we can eat. This year try donating excess food to your local food bank or homeless shelter.
The Trussel Trust is a website that will find your local food bank. 
https://www.trusselltrust.org/get-help/find-a-foodbank/